Local. Family Owned. Trusted.
Minimum of a $250 service
Here at Morningstar Exterior Pros LLC we offer the highest rated roof washing services!
Over time, contaminants will continue to multiply and will prematurely degrade your roof and ultimately lead to roof failure.
When algae and lichen begin to lift up your shingles, it can lead to warmer interior home temperatures as well as preventable health issues for you and your loved ones. Routine roof cleaning is one of the most important things you can do as a homeowner to guarantee the safety of your home.
Years of Roof Washing Experience
Regular roof cleaning also helps to expose minor roof damage that can be repaired quickly and inexpensively before it becomes a bigger problem. A clean roof is also essential to maintaining the proper function of your gutter systems.
The team at Morningstar specializes in a "Zero Pressure" roof cleaning system. We are trained to clean properly around chimneys and other sensitive areas of your roof, maintaining the integrity of the roof itself, while completely removing stain, dirt, grime, algae, moss, and lichen.
Understanding Every Roof Washing Job is Different
We guarantee 100% satisfaction on every roof we clean. Our technicians are highly trained and experienced in correctly and effectively cleaning all roof types and materials. We customize our soft washing systems to accommodate shingles, metal, tile, and slate.
Our warranty-safe, factory recommended methods quickly and safely restore your home's original beauty while allowing you the peace of mind that comes with knowing your roof is safe and free of damage and debris.
We offer free estimates for your roof cleaning and are happy to answer of your questions.
Let us help your protect your home and your loved ones with our signature roof cleaning systems.
Solar Panel Cleaning Experience
Our expert technicians can also help maximize the energy efficiency of your solar panels, guaranteeing you save money and protect your investment. Dirty solar panels have a reduced capacity to produce energy and require professional washing to restore them to their full working order safely. You can assume that if you aren't regularly checking and cleaning your panels that you are losing 15-35% of their energy production.
At Morningstar, our goal is to keep your home safe, healthy, beautiful, and in prime working order, all while saving you time and money. Call us today for your free estimate on all of our premier, signature house washing and solar panel cleaning services.
We want to earn your business and turn you into a long-term customer. 
We hired Morningstar to clean the windows at our new home for the first time after construction. (Note: we have windows that are 24 feet high and oversized) Morningstar had no problems cleaning our windows! The employees are very professional, extremely knowledgeable and our windows look absolutely amazing! We would highly recommend Morningstar and will be using them again!!!!!
Tammy Thompson
Google Review
We have a 2-story home with a large Florida room enclosed in glass, and two sets of French doors leading from the living room to the Florida room. Not easy to clean! We had all of our windows cleaned by Morningstar Window Cleaning yesterday. Brendan and Thomas did an excellent job. Our windows sparkle! We will definitely use them for our window cleaning in the future.
Shari Underwood
Facebook Review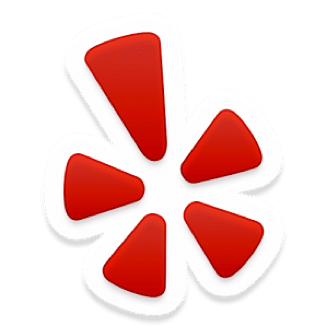 These gentlemen cleaned the outside of my house and my outdoor hardscape with care and competency and at such a reasonable price. I would absolutely hire them again and will recommend them to all my friends.
Our team of professionals works relentlessly with one goal in mind. That is to exceed your expectations and help transform your home or business to a breathtaking level.