Local. Family Owned. Trusted.
Roof Cleaning Leon Valley TX
Top-Rated Roof Washing in Leon Valley
Roof cleaning is an important aspect of building maintenance. It involves clearing and washing the roof to remove the dirt and debris that could prevent it from performing its functions. You will agree that roof cleaning is too risky for a non-specialist to handle.
The roof is usually the highest point in a building and, in most cases, inclined at an angle. All of the features pose a threat of injury or mishap if a person without appropriate equipment and expertise attempt to carry out roof cleaning. This is why you need a professional roof cleaning company to handle your roof cleaning and other roof maintenance activities.
If you are a homeowner or resident of Leon Valley, TX, and in need of a roof cleaning service near you, you are better off engaging Morningstar Exterior Pros LLC. As the name implies, Morningstar Exterior Pros LLC is a roof-cleaning company specializing in cleaning, washing, and overall maintenance of roofs for residential and commercial buildings.
Searching for Roof Washing Near Me?
We are a family-owned business that understands the importance of having a clean and functional roof over your head. We know that regardless of the building type, if the building's roof is faulty or unable to function optimally, it will affect the structural integrity of the building.
The weather condition in Leon Valley makes it easy for sticks, leaves, and other organic matter to accumulate. Over time, if these materials are left uncleared from the roof, they start to decay, causing the growth and propagation of the lichens and algae on the roof. These lichens and algae will not only damage the roof but may also cause potential health problems for the occupants of the buildings.
Expert Soft Washing Leon Valley Residents Trust
Through our roof cleaning service, we help you clear out all of these materials before they start decaying and cause other problems for the roof, the building, and the occupants of the building. Apart from preventing organic materials' decay, you also discover small and minor roof damages that can be repaired before it gets serious. This way, you not only keep your roof looking good but also enhance its functionality and prevent accruing extra expenses on roof maintenance.
We use different washing and cleaning approaches to keep roofs functional and looking good. The approach used for your roof depends on the type of roof design or the severity of the stains. In most cases, we use the soft-wash roof cleaning approach in Leon Valley, TX. This approach works when the stain on the roof is not tough and only requires light washing. The benefit of this cleaning approach is that it has no side effects or detrimental effects on the durability or functionality of the roof.
We want to earn your business and turn you into a long-term customer. 
We hired Morningstar to clean the windows at our new home for the first time after construction. (Note: we have windows that are 24 feet high and oversized) Morningstar had no problems cleaning our windows! The employees are very professional, extremely knowledgeable and our windows look absolutely amazing! We would highly recommend Morningstar and will be using them again!!!!!
Tammy Thompson
Google Review
We have a 2-story home with a large Florida room enclosed in glass, and two sets of French doors leading from the living room to the Florida room. Not easy to clean! We had all of our windows cleaned by Morningstar Window Cleaning yesterday. Brendan and Thomas did an excellent job. Our windows sparkle! We will definitely use them for our window cleaning in the future.
Shari Underwood
Facebook Review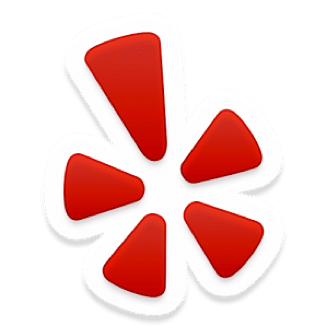 These gentlemen cleaned the outside of my house and my outdoor hardscape with care and competency and at such a reasonable price. I would absolutely hire them again and will recommend them to all my friends.
Call Today for Soft Wash Roof Cleaning in Leon Valley, TX!
Another roof-washing approach in Leon Valley, TX, is pressure washing, and it is used for roofs with tough and stubborn stains. With this wide variety of washing options, it is clear that your roofs are in good hands when you engage Morningstar Exterior Pros LLC, regardless of the roof type or design.
At Morningstar Exterior Pros LLC, we take pride in meeting our client's expectations. This is why we ensure that our roof cleaning service in Leon Valley, TX starts with meeting you and understanding what you hope to achieve with the roof cleaning service. Using this information, we design a cleaning approach tailored to work for your building, helping you avoid damage to your roof.