Local. Family Owned. Trusted.
Top-Rated Roof Washing in Selma
As one of the greatest cleaning and maintenance businesses in the region, Morningstar Exterior Pros also does roof washing in Selma, TX. For 20 years, we have been providing our clients these high-quality services. We can offer our clients options for the outside of their houses, whether they require soft wash roof cleaning, roof washing, or other advanced roof cleanings in Selma, TX services. No residential structure is too complicated for our team of skilled cleaners, who can restore any residential building to appear brand new regardless of how much cleaning is required. Morningstar Exterior Pros technicians are committed to providing our customers with the best roof cleaning near me cleaning services for each project.
Searching for Roof Washing Near Me?
The difficulty of accessing roofs is one of the main reasons why homeowners dislike cleaning them. The majority of homeowners find lugging a hose or power washer and a ladder to be unpleasant tasks. Additionally, the algae or moss that has begun to appear on the roof and threatens nearby plants or other flora usually needs to be removed using a chemical solution.
Expert Soft Washing Selma Residents Trust
Our entire crew of roof cleaners uses cleaning materials and techniques that take safety and cleanliness into account because those two things are our top objectives. We strive to offer all of our clients excellent soft wash roof cleaning in Selma, TX services that are economically priced, regardless of the scope or difficulty of the task. We will give you estimates for time and expenses prior to starting so that you will know exactly what to anticipate from our team. We strive to earn our clients' loyalty and confidence in order for them to entrust us with every one of their cleaning requirements.
We use a variety of cleaning techniques, from mild washing to power washing. Once we have examined your home and assessed your needs, we develop a cleansing plan that is individually designed to satisfy your individual requirements. Our staff is aware that in addition to dirt and grime, when they wash your property, they are also eliminating pollutants and organisms that other cleaning methods can miss. We take great joy in being able to provide our soft washing in Selma, TX services to a wide range of clients while maintaining the highest standards.
We want to earn your business and turn you into a long-term customer. 
We hired Morningstar to clean the windows at our new home for the first time after construction. (Note: we have windows that are 24 feet high and oversized) Morningstar had no problems cleaning our windows! The employees are very professional, extremely knowledgeable and our windows look absolutely amazing! We would highly recommend Morningstar and will be using them again!!!!!
Tammy Thompson
Google Review
We have a 2-story home with a large Florida room enclosed in glass, and two sets of French doors leading from the living room to the Florida room. Not easy to clean! We had all of our windows cleaned by Morningstar Window Cleaning yesterday. Brendan and Thomas did an excellent job. Our windows sparkle! We will definitely use them for our window cleaning in the future.
Shari Underwood
Facebook Review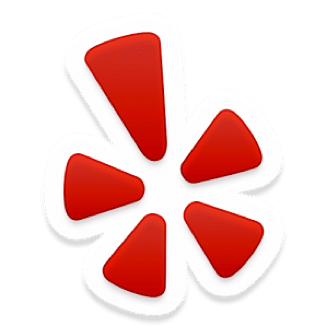 These gentlemen cleaned the outside of my house and my outdoor hardscape with care and competency and at such a reasonable price. I would absolutely hire them again and will recommend them to all my friends.
Call Today for Soft Wash Roof Cleaning in Selma, TX!
Selma had only 100 residents in 1940 and is just sixteen miles northeast of San Antonio's downtown. Over 6,000 people now live in Selma, which is a city with a square footage of about five miles. The Stage Stop Park, which serves as both a visitor center and park for the community, was rehabilitated in part with the help of a grant from TXDOT that was utilized to rehabilitate the historic stop. With the Forum Shopping Center right outside the city, Selma has a ton of shopping options. Retama Park, a stunning horse racing complex built in 1995, is also located near Selma. Simulcasting of events from other significant racetracks across the nation is offered at the venue for turf and dirt running horses.
Having your roof cleaned is essential if you intend to save time and money over the long term. The roof of your house acts as a barrier against the elements all year long, shielding you and your family from the sun and weather. Your roof can be damaged during this time, which could eventually lead to other problems like leaks or the growth of mildew. You can save yourself the trouble of having to subsequently fix or replace it by getting a straightforward soft wash roof cleaning from a reputable roof cleaning company. Our roof washing services mean that you will not have to worry as much regarding the condition of your roof.