Local. Family Owned. Trusted.
Roof Cleaning Leon Springs TX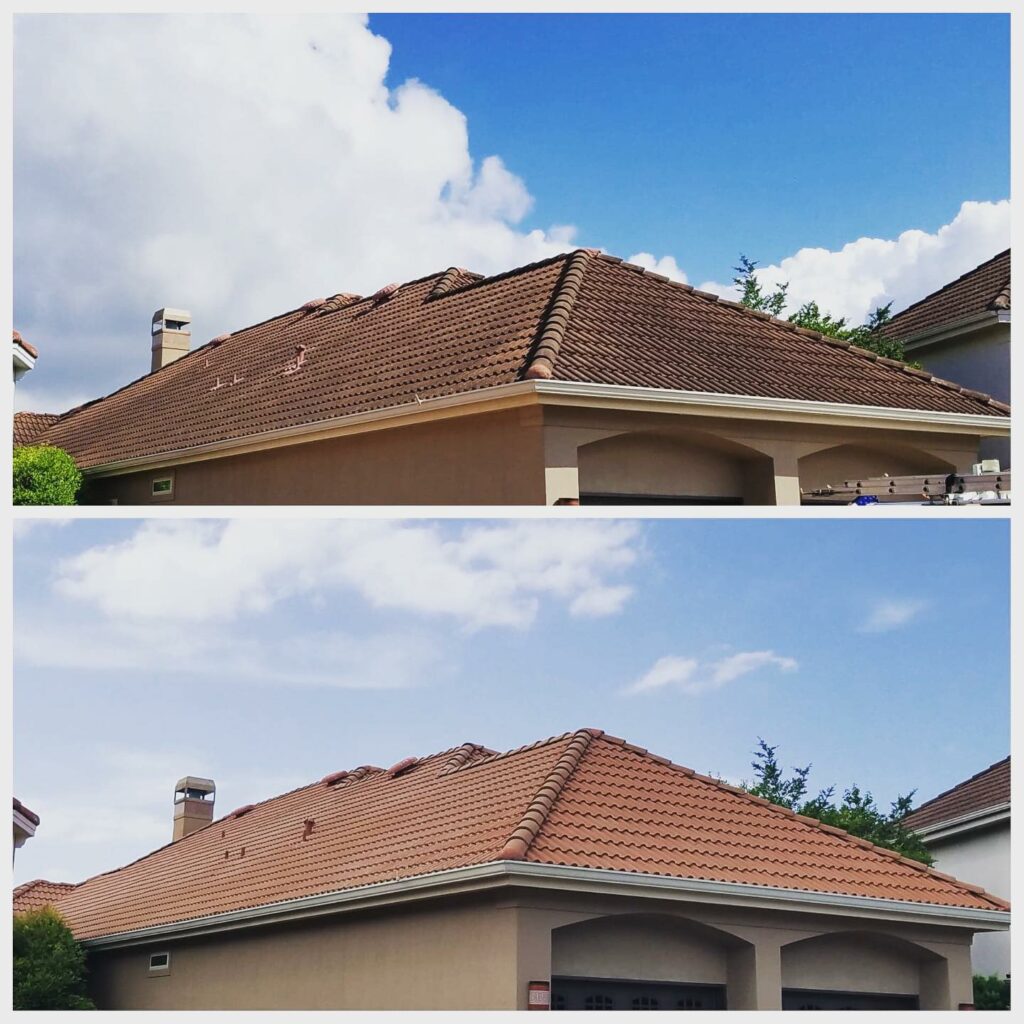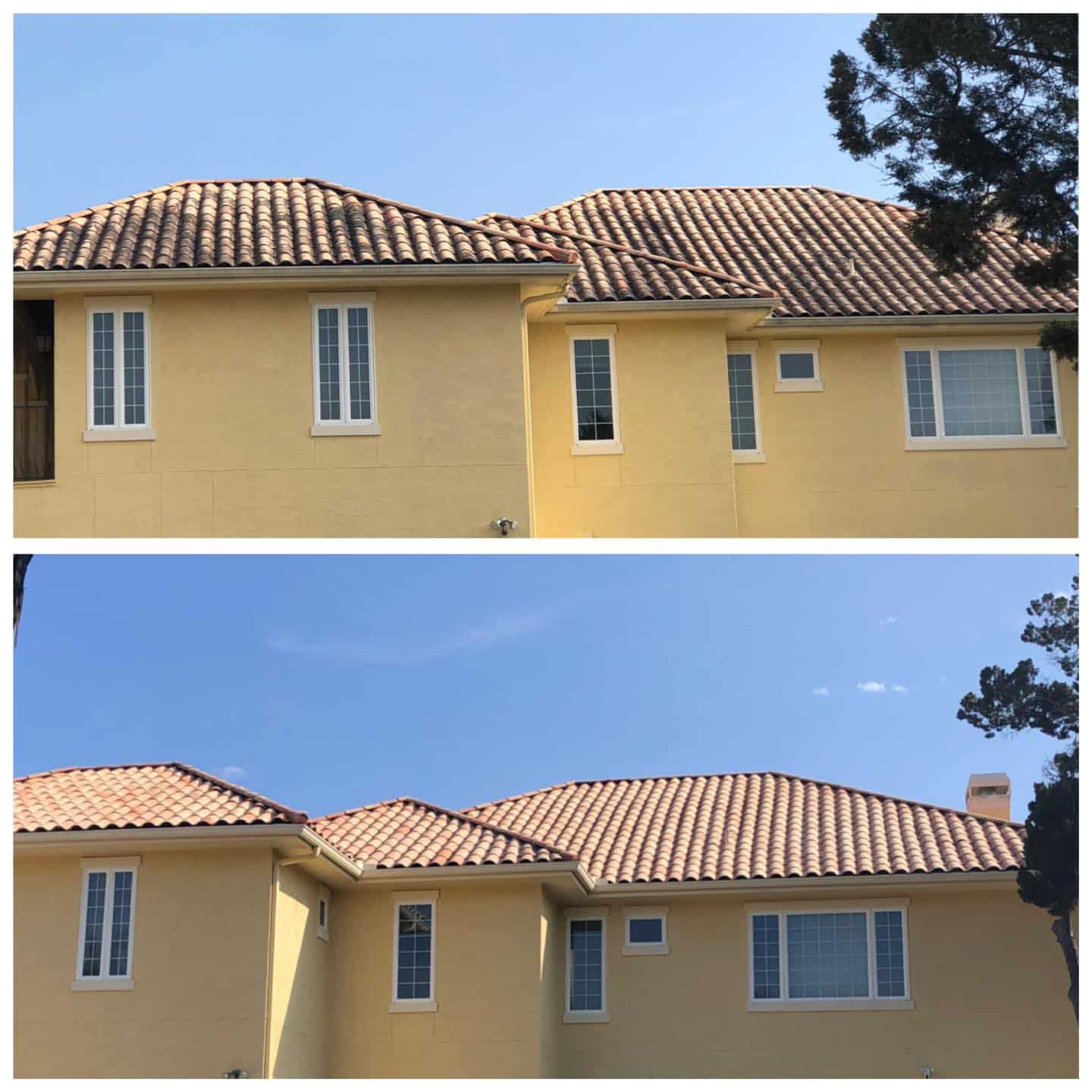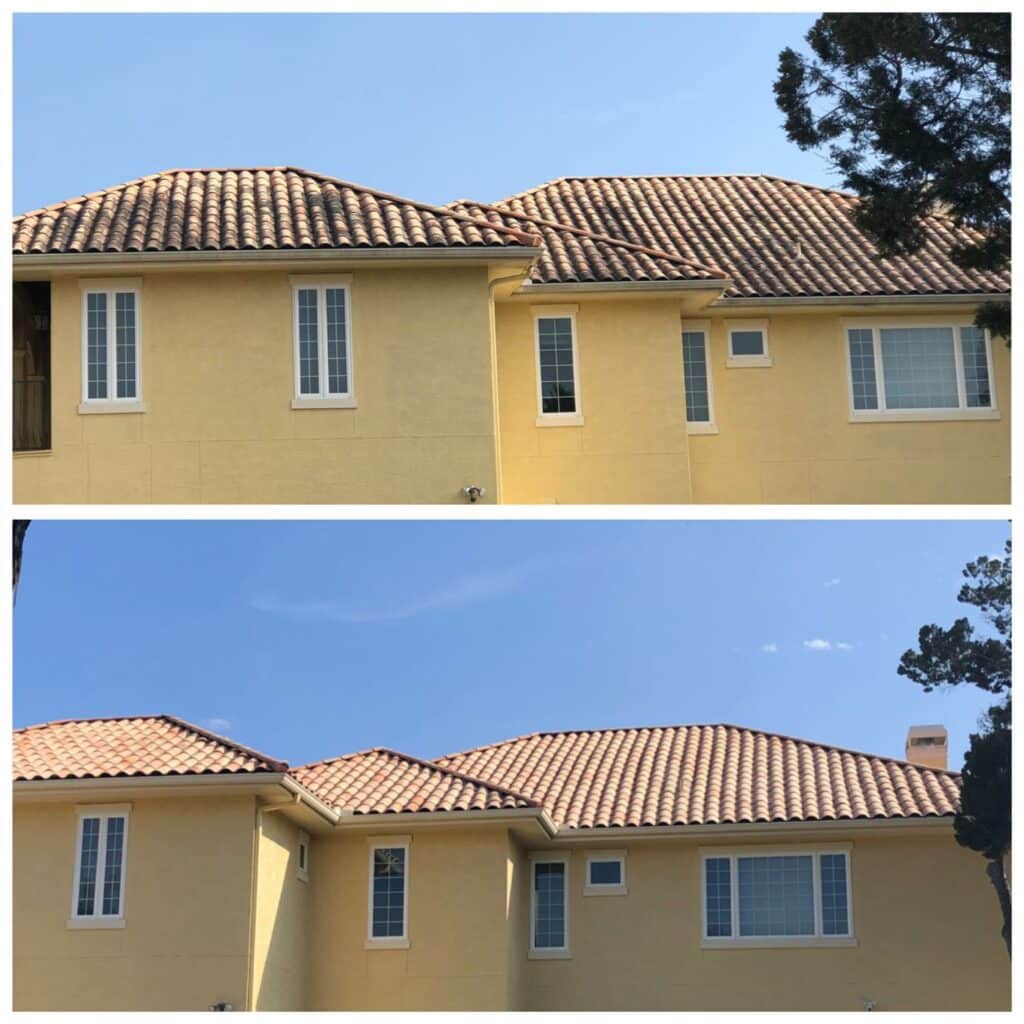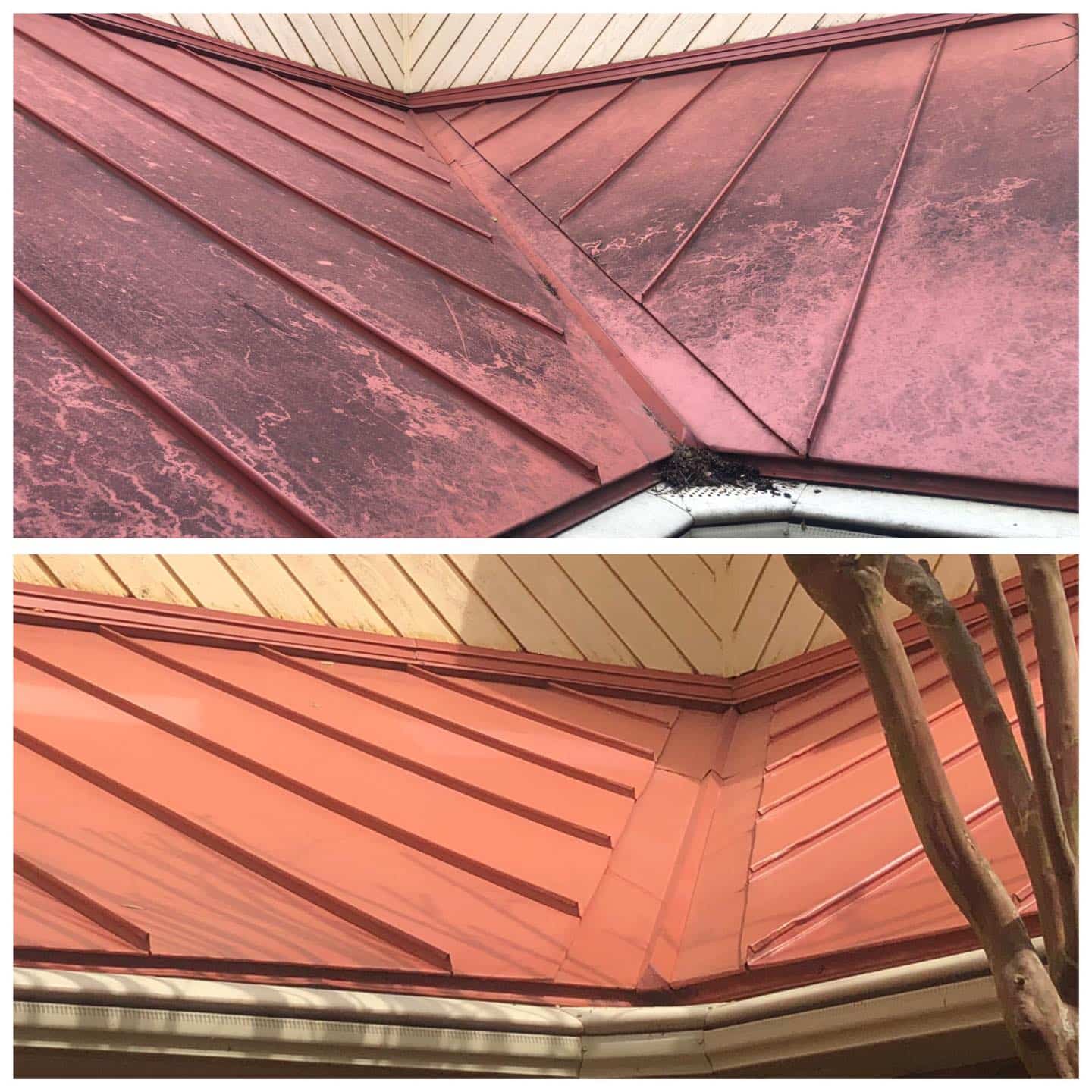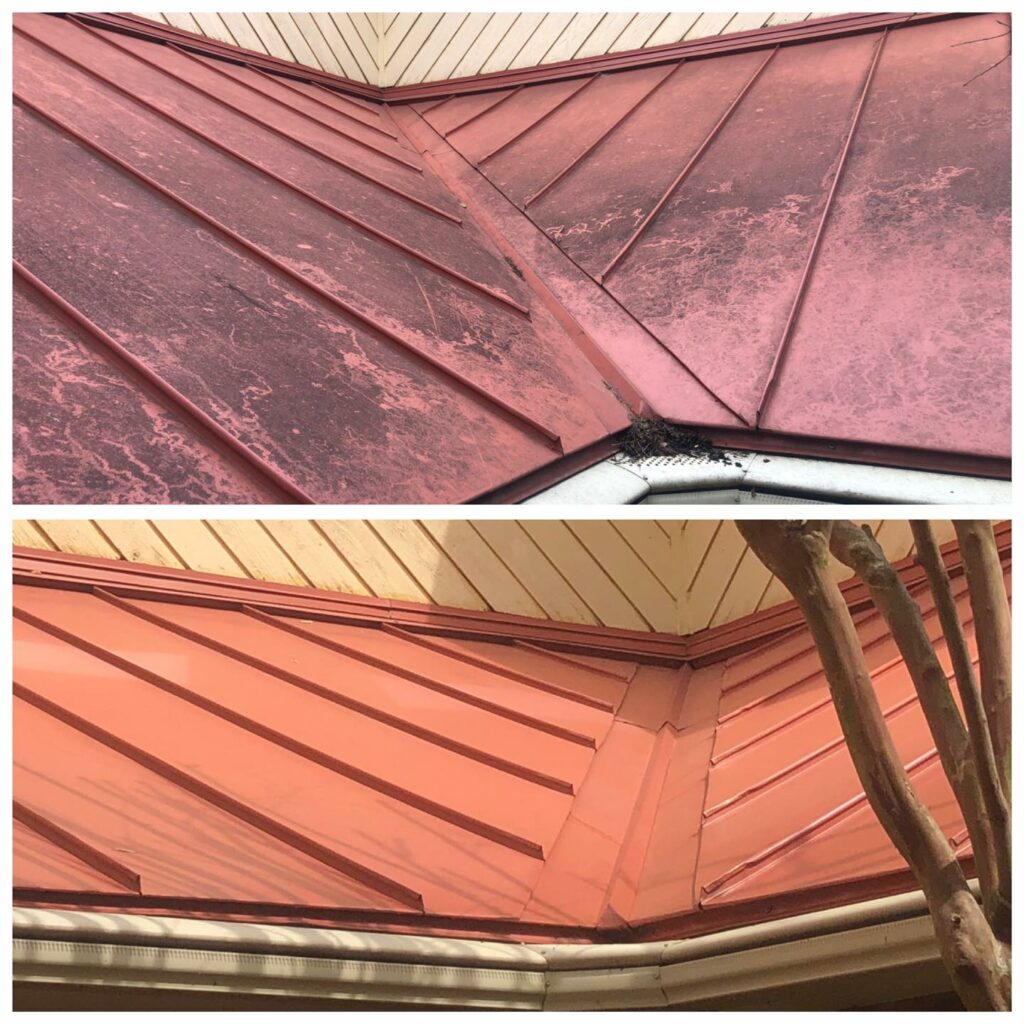 Top-Rated Roof Washing in Leon Springs
Taking steps to guarantee the safety of your property is a priority in your books, right? We know that home/property owners like you want to—more than anything else—ensure the integrity of their properties. This makes the job of cleaning companies important.
A part of your property that requires some extra care and attention is the roof. Without any doubt, your roof plays an important role in your property. Hence, Morningstar Exterior Pros LLC is eager to solve your roof problems. We have spent the last 20 years becoming experts and making countless customers happy.
Our highly trained technicians go out of their way to revitalize your home. Moreso, with our 5-star google rating, we're the roof cleaning company you can trust.
Searching for Roof Washing Near Me?
Additionally, we understand that roofs have to be cleaned differently. Just as houses differ, so do roofs. Therefore, we customize our cleaning methods. As a family-owned company, we don't specialize in roof washing only. We're equally equipped to renew your concrete, patios, decks, walkways, and bricks. Nothing beats having a property that's clean as a whistle. So if you've been searching for roof cleaners near you, today is your lucky day!
Cleaning/washing a roof regularly is important for many reasons. Since it's constantly exposed, roofs get contaminated/infested over time. Algae, lichens, and moss are some growths that you should watch out for. The only way to eliminate them is to have a cleaning schedule and stick to it. However, with all the daily worries you have, that cannot be easy. Thus, we don't offer one-time services alone. We can work out a convenient monthly/yearly schedule if you like.
Here at Morningstar Exterior, we pride ourselves in our motto: the cornerstone of exterior cleaning. We are confident we can meet all roof cleaning needs in Leon Springs, TX. Proper roof care helps maintain the integrity of your property. We'd love to be part of that.
Expert Soft Washing Leon Springs Residents Trust
As it happens, roof washing entails keeping the entire roofing system prim and proper. We include other parts like the chimney and gutter cleaning. Ultimately, a clean roof usually translates to an efficient gutter system. Using our first-rate soft washing methods, we restore your roof's former splendor in record time.
Moreover, regular roof washing ensures minor faults are spotted early. That way, the repairs can get fixed at a lower cost. This saves you money, and if you hire professionals, you save time too. Contact us immediately if you need soft washing services in Leon Springs, TX. We'd be pleased to answer any questions you might have.
Now, we understand possible concerns you may have about the cleaning agents we use. We're delighted to know that your environmental wellness concerns you. You should know that it's our priority too.
We want to earn your business and turn you into a long-term customer. 
We hired Morningstar to clean the windows at our new home for the first time after construction. (Note: we have windows that are 24 feet high and oversized) Morningstar had no problems cleaning our windows! The employees are very professional, extremely knowledgeable and our windows look absolutely amazing! We would highly recommend Morningstar and will be using them again!!!!!
Tammy Thompson
Google Review
We have a 2-story home with a large Florida room enclosed in glass, and two sets of French doors leading from the living room to the Florida room. Not easy to clean! We had all of our windows cleaned by Morningstar Window Cleaning yesterday. Brendan and Thomas did an excellent job. Our windows sparkle! We will definitely use them for our window cleaning in the future.
Shari Underwood
Facebook Review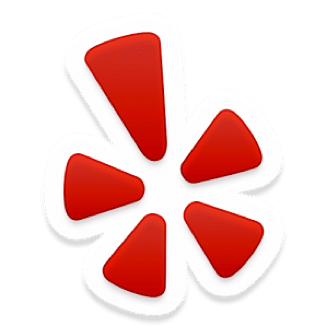 These gentlemen cleaned the outside of my house and my outdoor hardscape with care and competency and at such a reasonable price. I would absolutely hire them again and will recommend them to all my friends.
Call Today for Soft Wash Roof Cleaning in Leon Springs, TX!
As such, we only use cleaning agents that are non-hazardous and biodegradable. So your lawn and other flora around are safe. When you hire us, you can sleep better knowing that your roof is immaculate and your environment is protected.
Leon Springs is located within the San Antonio metropolitan area. German immigrants originally inhabited the small community. Nevertheless, it's unique positioning in San Antonio makes it somewhat fun.  Also, the community is part of Bexar county, Texas.
By and large, soft-wash roof cleaning is vital in housekeeping. Our UAMCC certification also underscores our commitment to keeping homes clean. For a long time, we have kept our customers happy. You can be one of them today; call us now to get started.