Local. Family Owned. Trusted.
Roof Cleaning Dominion TX
Top-Rated Roof Washing in Dominion
The professionals from Morningstar Exterior Pros LLC are excited to offer dependable roof cleaning Dominion, TX, services to all homeowners in the community. The roof on your home is a valuable structure, and homeowners need to inspect their roofs routinely and provide regular maintenance services for the roofing area.
Our dedicated team is glad to inspect your roof and answer any questions you have about the roof washing Dominion, TX, services we offer. If you have been thinking about the roof on your home and you want to learn more about the professional soft wash roof cleaning in Dominion, TX, services we provide, then please reach out to one of our team members today. We look forward to hearing from you anytime!
Searching for Roof Washing Near Me?
We are a full-service roof cleaning company. Our trustworthy and reliable roof cleaning Dominion, TX, services are appropriate for all types of roofing materials and all sizes of roofs, too. We work systematically from the top of your roof's ridgeline to the roof's overhang to thoroughly clean all building supplies.
The soft washing Dominion, TX, process we use combines low-pressure water and effective detergents to remove harmful algae and lichen from the roof's surface. If you have noticed dark streaks along the roof's surface, or if it has been a long time since your roof has been cleaned, then we want to be the company you call upon to erase unattractive and potentially harmful stains from the roof's surface. Through the detailed cleaning process we use, we will restore the beauty and integrity of your roof in just a few short hours.
Expert Soft Washing Dominion Residents Trust
Customer satisfaction is a top priority for everyone on our team. We work diligently to clean the exterior surfaces of your home while we work safely to protect you, your home, and your property. We want to build long-lasting relationships with our neighbors, as we hope that we will be the exterior cleaning company you call upon every time you have an outdoor project.
Dominion is a beautiful and affluent community located northwest of downtown San Antonio. Approximately 2,000 residents live in the region, and many more people visit the area annually. Dominion has much to offer, including a variety of restaurants, retail shops, and local parks. The nearby Friedrich Wilderness Park is a lovely nature preserve to enjoy an afternoon walk and bask in the surrounding environment.
We want to earn your business and turn you into a long-term customer. 
We hired Morningstar to clean the windows at our new home for the first time after construction. (Note: we have windows that are 24 feet high and oversized) Morningstar had no problems cleaning our windows! The employees are very professional, extremely knowledgeable and our windows look absolutely amazing! We would highly recommend Morningstar and will be using them again!!!!!
Tammy Thompson
Google Review
We have a 2-story home with a large Florida room enclosed in glass, and two sets of French doors leading from the living room to the Florida room. Not easy to clean! We had all of our windows cleaned by Morningstar Window Cleaning yesterday. Brendan and Thomas did an excellent job. Our windows sparkle! We will definitely use them for our window cleaning in the future.
Shari Underwood
Facebook Review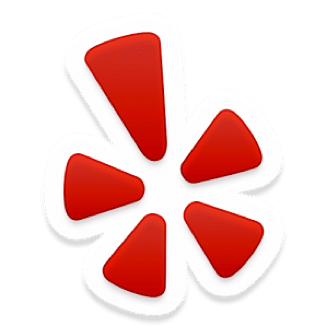 These gentlemen cleaned the outside of my house and my outdoor hardscape with care and competency and at such a reasonable price. I would absolutely hire them again and will recommend them to all my friends.
Call Today for Soft Wash Roof Cleaning in Dominion, TX!
If you live in the Dominion section of San Antonio and you have been searching for a roof cleaning near me service that is reliable, safe, and affordable, then please reach out to the talented team from Morningstar Exterior Pros LLC. We are a locally-owned and family-owned business. Our team is well aware of the environmental issues that residents are challenged with, and we have the skills and equipment to protect your home's exterior and care for the building supplies. We also wish to create relationships with local customers as we earn your trust and loyalty with top-notch services.
If you would like to learn more about the roof washing Dominion, TX, services we offer, then please contact a team member from Morningstar Exterior Pros LLC at your earliest convenience. We are glad to answer any questions you have for us or provide you with a free estimate for a potential exterior cleaning project. Our team is excited to speak with you and hear about your upcoming exterior cleaning projects.