Local. Family Owned. Trusted.
Roof Cleaning Alamo Heights TX
Top-Rated Roof Washing in Alamo Heights
Morningstar Exterior Pros, one of the best cleaning and care companies, also conducts soft washing in Alamo Heights, TX services. As a roof cleaning company we have been providing our clients with these top-notch services for 20 years. Whether our clients need soft wash, roof cleaning near me services, roof washing, or other high-tech cleaning services, we can provide them with alternatives for the exterior of their homes. No home structure is too complex for our team of knowledgeable cleaners, who can clean any residential structure to the point that it seems brand new. The specialists at Morningstar Exterior Pros are dedicated to giving our clients the best roof cleaning in Alamo Heights, TX possible for each assignment.
Searching for Roof Washing Near Me?
One of the biggest reasons why residents dislike cleaning their roofs is how difficult it is to get on them. Carrying a ladder, a power washer, and a hose around is something that most homeowners find to be bothersome. Furthermore, a chemical solution is typically required to eliminate the algae or moss that has started to grow on the roof and affects neighboring plants or other flora.
Expert Soft Washing Alamo Heights Residents Trust
Because cleanliness and safety are our top priorities, our complete staff of roof cleaners only use cleaning methods and supplies that meet these criteria. We work tirelessly to give all of our clients great roof washing in Alamo Heights, TX services that are reasonably priced for any sized job. In order for you to know exactly what to anticipate from our team, we will provide you with time and cost estimates before beginning. We work hard to gain the loyalty and trust of our customers so that they can depend on Morningstar Exterior Pros for all of their cleaning needs.
Various cleaning methods, ranging from soft wash roof cleaning in Alamo Heights, TX to powerful washing, are employed. Our team creates a cleaning plan that is specifically tailored to meet your demands after inspecting your home and evaluating your needs. In addition to removing filth and grime, our staff is also getting rid of toxins and microorganisms that other cleaning techniques can overlook when they wash your property. We are very proud to be able to provide our services to a variety of customers while upholding the highest standards.
We want to earn your business and turn you into a long-term customer. 
We hired Morningstar to clean the windows at our new home for the first time after construction. (Note: we have windows that are 24 feet high and oversized) Morningstar had no problems cleaning our windows! The employees are very professional, extremely knowledgeable and our windows look absolutely amazing! We would highly recommend Morningstar and will be using them again!!!!!
Tammy Thompson
Google Review
We have a 2-story home with a large Florida room enclosed in glass, and two sets of French doors leading from the living room to the Florida room. Not easy to clean! We had all of our windows cleaned by Morningstar Window Cleaning yesterday. Brendan and Thomas did an excellent job. Our windows sparkle! We will definitely use them for our window cleaning in the future.
Shari Underwood
Facebook Review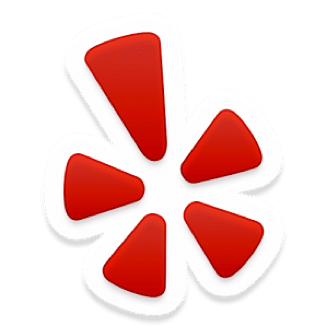 These gentlemen cleaned the outside of my house and my outdoor hardscape with care and competency and at such a reasonable price. I would absolutely hire them again and will recommend them to all my friends.
Call Today for Soft Wash Roof Cleaning in Alamo Heights, TX!
Just 4.5 miles to the north of San Antonio's downtown is where the city of Alamo Heights' center is situated. Alamo Heights is bordered by the towns of Terrell Hills and Olmos Park and is encircled by San Antonio, the seventh-largest metropolitan region in the United States. The neighborhood, which is close to the Broadway Cultural Corridor, is open to the public and teeming with activities for tourists of all ages. Colorful shops, posh restaurants, and family-friendly activities like the McNay Art Museum may be found in Alamo Heights. Numerous parks, walkways, golf courses, and other recreational facilities are available for those who prefer outdoor or leisure activities.
If you are looking to save both time and money, having your roof cleaned is a must on your home's maintenance list. Your house's roof protects you and your home from the weather and sun throughout the entire year. Because of the damage to your roof caused by this procedure, you may eventually experience leaks or mildew growth. By getting a simple soft wash roof cleaning, you can spare yourself the headache of having to fix or replace it later. You won't need to be concerned as much about your roof's life span thanks to our roof washing services.