Local. Family Owned. Trusted.
Pressure Washing Leon Valley TX
Top-Rated Pressure Washing in Leon Valley
Many people don't realize how important the appearance of their home is. For those who do, it's hard and expensive to keep up a clean and shiny exterior. But, not anymore!
Morningstar Exterior Pros LLC provides residential pressure washing services that truly clean all your exteriors – even concrete! Our services include but are not limited to; your home's exterior, siding, fences, and patios. Our products are guaranteed to get the job done right 100% of the time. In fact, we are confident that you will be satisfied.
We provide thorough pressure washing and exterior cleaning of your home or office to keep the outside appearance looking spotless and inside areas fresh. Our professionally trained crews know what issues to look for to maintain your building's structural integrity. You won't find better service in the Leon Valley area.
Searching for Leon Valley Pressure Washing Near Me?
Furthermore, we have over a decade of pressure washing experience and helped thousands of homeowners get their exteriors cleaned and look new. We believe that a clean exterior is an essential component in enhancing your curb appeal, which in turn improves your property values. Our professionals will ensure that all surfaces are cleaned thoroughly and properly.
There is no need to worry about damaging the structure of your home or its surrounding areas. At Morningstar Exterior Pros LLC, we have made it our goal to gain our customers' confidence and trust by providing high-quality service at competitive rates. In the long run, you will save money by using our reliable, efficient services consistently instead of hiring a different company.
Pressure washing your house seems like a simple job, but it can get complicated in a hurry. What if you need to raise the ladder's height for those really high windows or reach the roof or chimney top?
Expert Pressure Washing Services Leon Valley Residents Trust
But guess what? You do not need to stress about that. Our company is dedicated to giving you the best service we can offer, from our crew members' talent to substantial-quality products and the best pricing for the all-inclusive service. We get the job done with a heavy-duty industrial garden hose, our truck-mounted power washing system, and some elbow grease. We'll get your exterior as clean as it was when it was brand-new! You won't find another pressure washing service in Leon Valley, TX, that cleans any harder than we do!
What makes us different at Morningstar Exterior Pros LLC? Other than being family-owned and operated, we are familiar with working in the Leon Valley community and understand the pressure washing needs of the residents. After all, it is our advantage to provide a superior product because we also reside in Leon Valley! We believe that this is a necessary component of providing quality service.
One of the nicest places to live in Texas is Leon Valley. Residents of Leon Valley enjoy a dense suburban feel and own most of their homes. There are numerous restaurants and parks in Leon Valley.
We want to earn your business and turn you into a long-term customer. 
We hired Morningstar to clean the windows at our new home for the first time after construction. (Note: we have windows that are 24 feet high and oversized) Morningstar had no problems cleaning our windows! The employees are very professional, extremely knowledgeable and our windows look absolutely amazing! We would highly recommend Morningstar and will be using them again!!!!!
Tammy Thompson
Google Review
We have a 2-story home with a large Florida room enclosed in glass, and two sets of French doors leading from the living room to the Florida room. Not easy to clean! We had all of our windows cleaned by Morningstar Window Cleaning yesterday. Brendan and Thomas did an excellent job. Our windows sparkle! We will definitely use them for our window cleaning in the future.
Shari Underwood
Facebook Review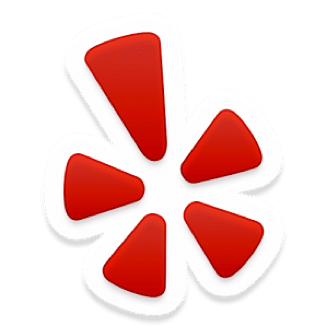 These gentlemen cleaned the outside of my house and my outdoor hardscape with care and competency and at such a reasonable price. I would absolutely hire them again and will recommend them to all my friends.
Call Today for Pressure Washing in Leon Valley, TX!
There's nothing quite like a pressure washing service to make your home sparkle. The windows are crystal clear, the door gleams, and the grass is a lush green again. But only for a few weeks.
You might find the level of meticulous cleaning required to keep everything looking good daunting. Still, we've got practical, affordable, and easy-to-manage solutions. We also offer a thorough written estimate, so there are no surprises!
At Morningstar Exterior Pros LLC, we use the latest tools and techniques, including state-of-the-art cleaning machines and old-fashioned elbow grease, to ensure your home always looks its very best. And our experienced team is second to none when it comes to professional customer service—call us for a free estimate anytime. We guarantee our work, or we'll give you a refund!