Local. Family Owned. Trusted.
House Washing Leon Valley TX
Top-Rated Leon Valley House Washing Services
Chipped paint, messy splatter, and an uneven sheen don't make your home look its best. If you want to improve the look of your home and make it more appealing, house washing may be the answer.
Now, there are lots of house washing services in Leon Valley. It might be hard for you, as a homeowner, to find reliable and affordable house-washing services that won't break the bank or leave your house in a worse state. Well, worry no more!
We are Morningstar Exterior Pros LLC in Leon Valley, TX, and we provide expert house washing with guaranteed results. Our exterior cleaning services give your home a clean and polished appearance.
Searching for House Washing Near Me?
One of the biggest problems people have with their homes is keeping them clean. It's a huge hassle, especially if you're stuck doing all the work. Not only does it take a lot of time, but you have to buy all those cleaning products, and when something doesn't work, you're left feeling disappointed.
Part of the problem is that using traditional cleaning products tends to damage your home. You wind up damaging the things you are trying to clean. And it can be harmful to your family and pets too.
Fortunately, Morningstar Exterior Pros LLC can help solve these problems. By thoroughly cleaning your home, we will get rid of the large buildup of dirt and grime, and will be able to wash away allergens and kill off germs before they have a chance to settle in. If you live around Leon Valley, TX, then there's no better place to find house-washing services than Morningstar Exterior Pros LLC.
Expert Exterior House Cleaning Leon Valley Residents Trust
Choosing a house washing company in Leon Valley, TX, is a big decision. There are so many options for exterior cleaning near you, which can be overwhelming. How do you decide on who to trust with your home or business?
The good news is that you needn't worry about these hassles! Right here at Morningstar Exterior Pros LLC, we believe that customers should be treated like family and that treating our clients fairly means respecting them and giving them the best house-washing services they can get in Leon Valley.
Your home's exterior is visible to everyone. Pests, like bird poop and dirt can reduce visual appeal, and UV rays can fade it. Which is why regularly-scheduled hosue washing is important, but time consuming. Our professional house washers will go above and beyond your expectations. They work with your specific house washing needs and make sure to clean out some of the toughest dirt buildups. We'll help you get the best house-washing services at Morningstar Exterior Pros LLC in Leon Valley, TX.
We want to earn your business and turn you into a long-term customer. 
We hired Morningstar to clean the windows at our new home for the first time after construction. (Note: we have windows that are 24 feet high and oversized) Morningstar had no problems cleaning our windows! The employees are very professional, extremely knowledgeable and our windows look absolutely amazing! We would highly recommend Morningstar and will be using them again!!!!!
Tammy Thompson
Google Review
We have a 2-story home with a large Florida room enclosed in glass, and two sets of French doors leading from the living room to the Florida room. Not easy to clean! We had all of our windows cleaned by Morningstar Window Cleaning yesterday. Brendan and Thomas did an excellent job. Our windows sparkle! We will definitely use them for our window cleaning in the future.
Shari Underwood
Facebook Review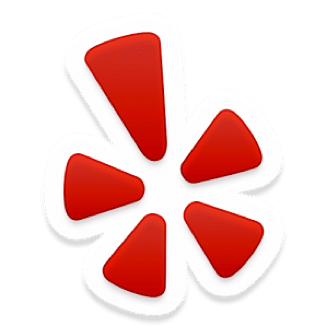 These gentlemen cleaned the outside of my house and my outdoor hardscape with care and competency and at such a reasonable price. I would absolutely hire them again and will recommend them to all my friends.
Call Today for House Washing in Leon Valley, TX!
Our soft wash house washing services are ideal for those that don't want to be bothered with the hassle of house washing. Morningstar Exterior Pros LLC is happy to help with its top-quality house washing services in the Leon Valley area – with fast results that will make your neighbors jealous!
Leon Valley is bordered by San Antonio and divided by Texas State Highway 16. It is known as the City of the Lions and is named after the mountain lions that once roamed there along the creeks. It is an attractive town with convenient amenities and local attractions such as shopping centers, restaurants, grocery stores, and more. Our house washing services are competitively priced to meet the needs of homeowners throughout Leon Valley, TX, who need superb house washing services.
At Morningstar Exterior Pros LLC, we provide free, no-obligation quotes for all our customers to ensure their satisfaction. Whether it's patio furniture, mailbox, driveways, or gutter cleaning – we do it all at highly competitive prices, making us a go-to company for many customers' home exterior cleaning needs. We know how to get the job done quickly and safely – whether you need us once or would like us as a regular service. There's no job too big or too small for us. Contact us today!