Local. Family Owned. Trusted.
Pressure Washing Leon Springs TX
Top-Rated Pressure Washing in Leon Springs
The quickest, safest, and most efficient approach to significantly repair the exterior of your home is to use pressure washing services. Every residential or commercial building needs pressure washing now and then to preserve the structure's integrity and extend the life of the building and its surroundings.
Therefore, you don't have to look far when searching for pressure washing services in Leon Springs, TX. Morningstar Exterior Pros LLC is here to offer you the most affordable residential and commercial pressure cleaning service you can find in Leon Springs.
We are a reputable, family-run pressure cleaning business in the area. The external surfaces of your property can all benefit from the customized pressure washing services that our professionals are happy to offer.
Searching for Leon Springs Pressure Washing Near Me?
Furthermore, our experts also use professional-grade power washing equipment and the most effective cleaning solutions on the market. We assure you that our pressure washing and concrete washing services are the best options for the driveways, walkways, patios, and other areas of your house. So give us a call right now to arrange for your next home cleaning.
At Morningstar Exterior Pros LLC, we offer other services asides from pressure washing. We provide house, roof, commercial, and gutter washing services to the good people of Leon Springs, TX. Give us the chance to give; homeowners the best and most affordable residential pressure washing service available in the Leon Springs area.
The exteriors of your home accumulate algae, pollen, mold, moss, and grime over time, resulting in costly repairs, damage, staining, and discoloration. The surfaces near your home could be eaten away by these toxins and damaged. It is one of the many experiences a homeowner dreads. Our specialists are ready to make it all go away.
Expert Pressure Washing Services Leon Springs Residents Trust
Additionally, our skilled technicians specialize in the proper pressure washing of all surfaces. We do walkways, patios, deck, and driveway cleaning. We ensure only to use the appropriate amount of pressure to prevent costly water damage. Our cleaning solutions are selected to protect your loved ones, pets, and plant life. At Morningstar, we look after you and your house like our own.
However, we also do solar panel cleaning. The best technique to increase energy efficiency with solar panels is carefully cleaning and removing stains. Pollen, dirt, bird droppings, and other debris are unsightly and can reduce your solar panels' energy. Use our specialized pressure washing services to maximize the energy output of your solar panels.
We want to earn your business and turn you into a long-term customer. 
We hired Morningstar to clean the windows at our new home for the first time after construction. (Note: we have windows that are 24 feet high and oversized) Morningstar had no problems cleaning our windows! The employees are very professional, extremely knowledgeable and our windows look absolutely amazing! We would highly recommend Morningstar and will be using them again!!!!!
Tammy Thompson
Google Review
We have a 2-story home with a large Florida room enclosed in glass, and two sets of French doors leading from the living room to the Florida room. Not easy to clean! We had all of our windows cleaned by Morningstar Window Cleaning yesterday. Brendan and Thomas did an excellent job. Our windows sparkle! We will definitely use them for our window cleaning in the future.
Shari Underwood
Facebook Review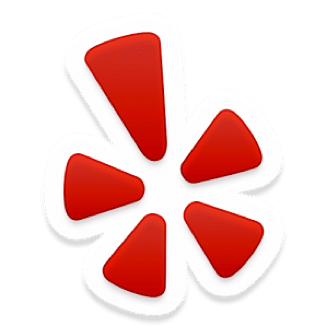 These gentlemen cleaned the outside of my house and my outdoor hardscape with care and competency and at such a reasonable price. I would absolutely hire them again and will recommend them to all my friends.
Call Today for Pressure Washing in Leon Springs, TX!
Leon Springs is an unincorporated community within the San Antonio Metropolitan Area in Bexar County, Texas. It is only 9 minutes (6.3 miles) from Six Flags Fiesta Texas. Enjoy a thrilling day trip to Six Flags Fiesta Texas where the options are endless.
Get on a few heart-pounding roller coasters. Many of the family and kid-friendly rides provide a relaxing ride. Cool off at the White Water Bay, full of water rides. Six Flags Fiesta Texas has everything from rides and festivities to restaurants and entertainment.
Therefore, if you're in the area and browsing for Leon Springs pressure washing services near you, Morningstar is here to spare you time and money so you can sit back and enjoy your home while knowing it's well cared for and treated properly. Contact us today to learn about the best pressure-washing solutions for your property and to receive a free estimate!