Local. Family Owned. Trusted.
House Washing Leon Springs TX
Top-Rated Leon Springs House Washing Services
House washing does not have to be limited to removing dirt from your home. It is primarily concerned with disinfection and protecting your home from contaminants and decay. Of course, your home exterior has to be attractive, but its hygiene is the most essential and best benefit you can get from washing your house.
So, do you need house washing services in Leon Springs, TX? Morningstar Exterior Pros LLC is here to help. The health and safety of our clients are our top priorities at Morningstar, and we believe that a safe and healthy home begins with our exterior house cleaning services in Leon Springs, TX.
Morningstar is aware that no two houses or properties are alike. We know that attention to detail is necessary to achieve the best outcomes in every house and circumstance. Our experienced professionals uniquely cater to each homeowner to give you the personalized support you and your house deserve.
Searching for House Washing Near Me?
Additionally, we deliver other services like pressure washing, roof washing, commercial washing, and gutter washing services. With every one of these services we provide, we know preparation is key. Be aware and mindful of plant life, pets, and all surrounding objects around your home that could break.
Morningstar specializes in all house washing surfaces. We offer aluminum, stucco, wood, or vinyl siding wash. Our technicians are aware that every home is different and are qualified to tailor our soft wash house washing to suit your home's individual needs.
However, at Morningstar, we put our customers' safety and health first. A safe and healthy house begins with our famous Soft Wash Surface Treatment and Cleaning System. It has worked for all our clients for years, and we are certain it would be no different for your home.
Expert Exterior House Cleaning Leon Springs Residents Trust
Furthermore, we are passionate about professionalism and our client's safety. The Soft Wash System is not only highly effective but is 100% biodegradable and a non-hazardous chemical cleaning system. This means it is safe for you, your pets, and your plants.
Our signature technique allows us to clean your home's exterior without the aggressive blasting of traditional pressure washing, eliminating the risk of surface and water damage. We guarantee unbeatable results and a 99.9% success rate over mold, fungi, algae, bacteria, and moss.
These contaminants slip into the cracks, grooves, and underneath your siding, which can cause devastating damage to your home's exterior and, worse still, health issues for you and your loved ones. No homeowner wants that for their property and families, so you should reach out to us to give your house the cleansing it needs.
We want to earn your business and turn you into a long-term customer. 
We hired Morningstar to clean the windows at our new home for the first time after construction. (Note: we have windows that are 24 feet high and oversized) Morningstar had no problems cleaning our windows! The employees are very professional, extremely knowledgeable and our windows look absolutely amazing! We would highly recommend Morningstar and will be using them again!!!!!
Tammy Thompson
Google Review
We have a 2-story home with a large Florida room enclosed in glass, and two sets of French doors leading from the living room to the Florida room. Not easy to clean! We had all of our windows cleaned by Morningstar Window Cleaning yesterday. Brendan and Thomas did an excellent job. Our windows sparkle! We will definitely use them for our window cleaning in the future.
Shari Underwood
Facebook Review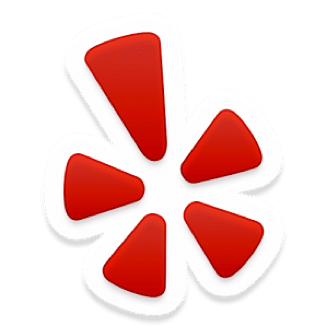 These gentlemen cleaned the outside of my house and my outdoor hardscape with care and competency and at such a reasonable price. I would absolutely hire them again and will recommend them to all my friends.
Call Today for House Washing in Leon Springs, TX!
We are proud to provide the best house-washing service in Leon Springs, and our team of professionals works tirelessly with one goal in mind. That is, to go above and beyond your expectations and help transform your home or business into something spectacular.
Leon Springs is a populated place located in the City of San Antonio, which in turn is located within Bexar County, Texas. The town embodies many cultural and historical features, one of which is the historic dogtrot cabin of the Aue Stagecoach Inn. Leon Springs was not included in previous Census counts, so there is no population data for the town.
However, when you require house washing services near you in and around Leon Springs, TX, don't hesitate to contact our representatives through a call or visit our website for more information on our services. We eagerly await your call with a free quote on potential services!