Local. Family Owned. Trusted.
Pressure Washing Grey Forest TX
Top-Rated Pressure Washing in Grey Forest
Among cleaning companies in the region, Morningstar Exterior Pros offers the highest quality pressure washing services in Grey Forest, TX. Our customers rely on us for all of their pressure cleaning requirements because they have confidence in our dependability. For you, our staff is capable of handling a variety of cleaning tasks, including pressure washing and concrete washing. In order to offer a variety of cleaning services, we have experience collaborating with all types of customers in the residential markets. Morningstar Exterior Pros strives to provide outstanding outcomes and knowledgeable customer services in order to maintain our customers as clients and continuously exceed their expectations and their cleaning demands.
Searching for Grey Forest Pressure Washing Near Me?
Pressure washing is a technique used to get rid of accumulated dirt, grime, and other growths off surfaces like concrete, siding, woods, and asphalt found on homes and buildings. It employs a cleaning agent and a high-water spray. The best aspect of pressure washing is that it can be utilized on surfaces other than merely the walls of your building. You can also have pavement washing, driveway cleaning, and deck cleaning done to restore the appearance of surfaces. To guarantee the safety of your household and the property, we take extra care when cleaning up after our treatments. Our crew has experience working with a variety of surfaces and materials, so they will choose the best equipment and fixes for your house to preserve its structural integrity and aesthetic appeal.
Expert Pressure Washing Services Grey Forest Residents Trust
Hiring experts to pressure clean your home or place of business comes with a number of advantages. By maintaining the outside parts of your home, you might be able to put off the need for any upkeep or repairs caused by deterioration brought on by dirt or other factors. Additionally, it enhances the appearance of the exterior of your home, which may be important if you plan to sell. Since periodic cleanings increase a surface's lifespan, surfaces will endure longer.
About 500 people live in the small town of Grey Forest, which is tucked away in the gorgeous Hill Country. Grey Forest benefits from being a vacation from major city life for its residents while still being just a 10 to 15-minute drive from the services, dining, and shopping options that our contemporary world has to offer. The Senator Frank L. Madla Jr. Natural Area has pathways, scenic vistas, and a pavilion with seating that acts as a meeting spot. In October each year on the second Saturday of the month, potters, weavers, painters, sculptors, and other craftsmen welcome the public into their workshops to see their creations.
We want to earn your business and turn you into a long-term customer. 
We hired Morningstar to clean the windows at our new home for the first time after construction. (Note: we have windows that are 24 feet high and oversized) Morningstar had no problems cleaning our windows! The employees are very professional, extremely knowledgeable and our windows look absolutely amazing! We would highly recommend Morningstar and will be using them again!!!!!
Tammy Thompson
Google Review
We have a 2-story home with a large Florida room enclosed in glass, and two sets of French doors leading from the living room to the Florida room. Not easy to clean! We had all of our windows cleaned by Morningstar Window Cleaning yesterday. Brendan and Thomas did an excellent job. Our windows sparkle! We will definitely use them for our window cleaning in the future.
Shari Underwood
Facebook Review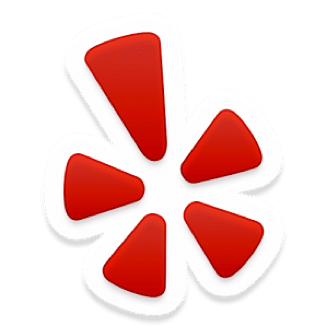 These gentlemen cleaned the outside of my house and my outdoor hardscape with care and competency and at such a reasonable price. I would absolutely hire them again and will recommend them to all my friends.
Call Today for Pressure Washing in Grey Forest, TX!
Trust is an important aspect of our business model. Each member of our pressure washing teams is a trustworthy person who you can feel at ease inviting onto your home. Our top goal is providing outstanding service to all our customers, and we instill this value in all of our staff. No matter whether you own a little, one-story home or a large, multi-building complex, our experts will provide you with outstanding pressure washing in Grey Forest, TX services.
Search results for "Grey Forest, TX pressure washing near me" are not enough by themselves for homeowners; instead, they could contact Morningstar Exterior Pros. As one of the best pressure washing companies, we have team members available to answer any concerns you may have or set up a time to give you a quote for your forthcoming cleaning project.