Local. Family Owned. Trusted.
House Washing Grey Forest TX
Top-Rated Grey Forest House Washing Services
In the Texas region for the past 20 years, Morningstar Exterior Pros has offered excellent home washing services. We've made a name for ourselves as a top cleaning service for all kinds of residential clients thanks to our dedication. They can benefit from our whole selection of cleaning services, which also covers exterior house cleaning, vinyl siding wash, and further advancements for exterior house cleaning in Grey Forest, TX. For expert upkeep and cleaning services for their buildings, residential property owners need to look no further than us. To help our customers save their time and money, we offer a condensed menu of specialized cleaning services that can handle any size cleaning project.
Searching for House Washing Near Me?
Your list of routine home maintenance tasks should start with cleaning your house. When you regularly clean your house, you protect all of its parts—including the paint and siding—from issues like dirt buildup or mold and mildew development. We understand the important of maintaining your home's regular washing routine because we are a company that provides some of the best soft wash house washing.
Expert Exterior House Cleaning Grey Forest Residents Trust
You should clean your home every six to twelve months, according to the majority of home maintenance experts. By doing this, you can help keep your property looking prettier for a longer time frame and delay the spread of mold or mildew. It will save you money in the long run if you invest in preventative maintenance today, like getting your house cleaned. It simply makes sense to include power washing in your normal home maintenance routine as it frequently costs far less than painting or replacing siding.
Located in the scenic Hill Country, Grey Forest is a little town of about 500 residents. The advantage of Grey Forest is that it is just distant enough from city life to serve as a retreat for its residents while still being just a 10 to 15-minute drive from the services, dining, and shopping options that our contemporary world has to offer. In addition to pathways and scenic vistas, the Senator Frank L. Madla Jr. Natural Area also has a canopy and sitting area that acts as a meeting spot. On the second Saturday in October annually, potters, weavers, painters, sculptors, and other craftsmen invite the public on a walking tour of their workshops to see their creations.
We want to earn your business and turn you into a long-term customer. 
We hired Morningstar to clean the windows at our new home for the first time after construction. (Note: we have windows that are 24 feet high and oversized) Morningstar had no problems cleaning our windows! The employees are very professional, extremely knowledgeable and our windows look absolutely amazing! We would highly recommend Morningstar and will be using them again!!!!!
Tammy Thompson
Google Review
We have a 2-story home with a large Florida room enclosed in glass, and two sets of French doors leading from the living room to the Florida room. Not easy to clean! We had all of our windows cleaned by Morningstar Window Cleaning yesterday. Brendan and Thomas did an excellent job. Our windows sparkle! We will definitely use them for our window cleaning in the future.
Shari Underwood
Facebook Review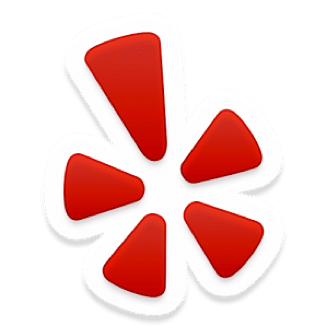 These gentlemen cleaned the outside of my house and my outdoor hardscape with care and competency and at such a reasonable price. I would absolutely hire them again and will recommend them to all my friends.
Call Today for House Washing in Grey Forest, TX!
You should not be anxious about allowing our employees onto your property because they have been trained to treat it with the same respect as their own. Our trustworthy staff offers the best house washing in Grey Forest, TX services. Every time, our dedicated group of professionals aspires to provide the best possible client service.
Morningstar Exterior Pros' commitment to providing the best soft wash house washing services to our customers is key to our company's goal. Because we take great joy in providing the best Grey Forest, TX house washing services in the industry, all of our customers can relax and enjoy their freshly cleaned homes. For "house washing near me," do not rely on online searches. Call us if you'd like a price estimate or to discuss the specifics of your project with an experienced cleaning specialist!