Local. Family Owned. Trusted.
Pressure Washing Garden Ridge TX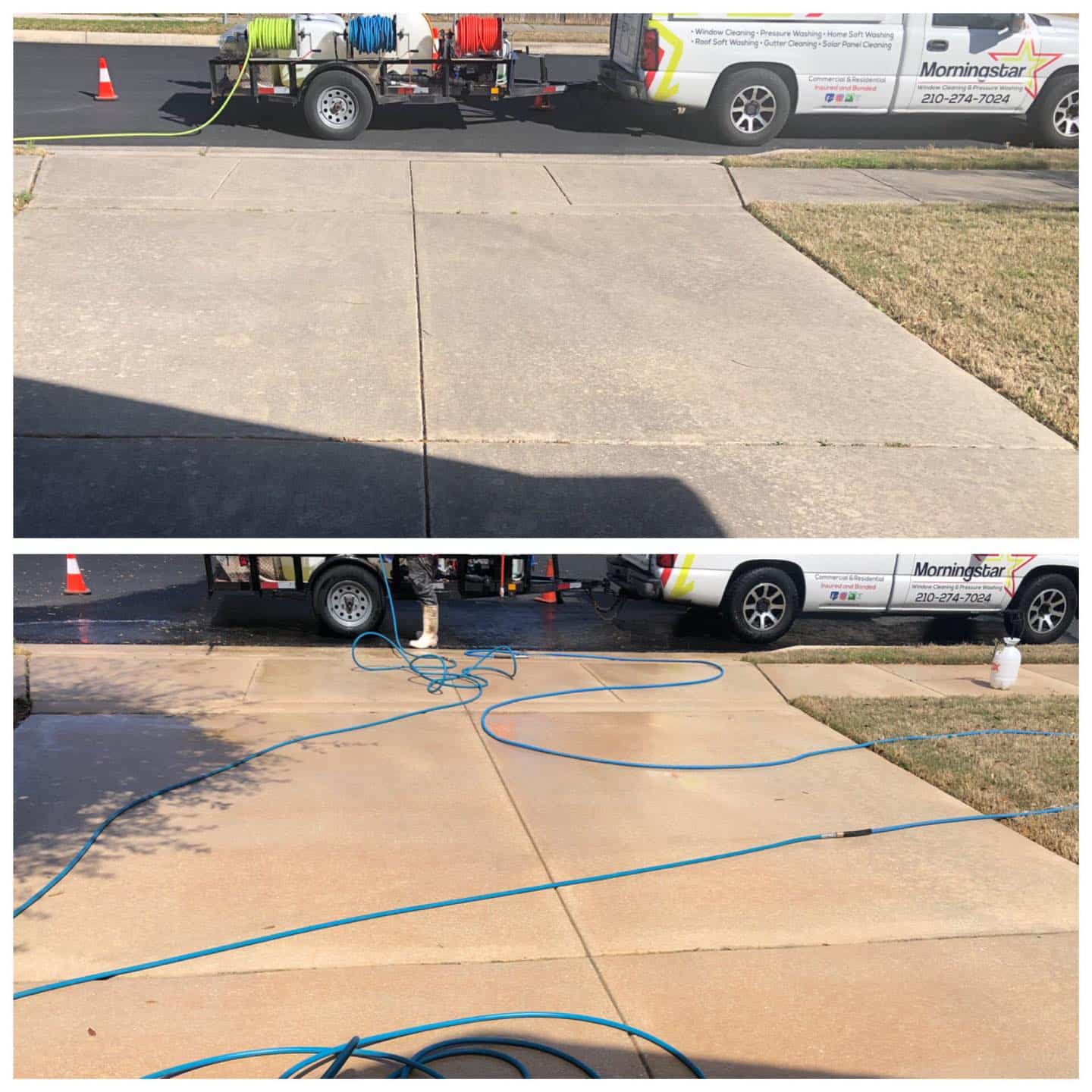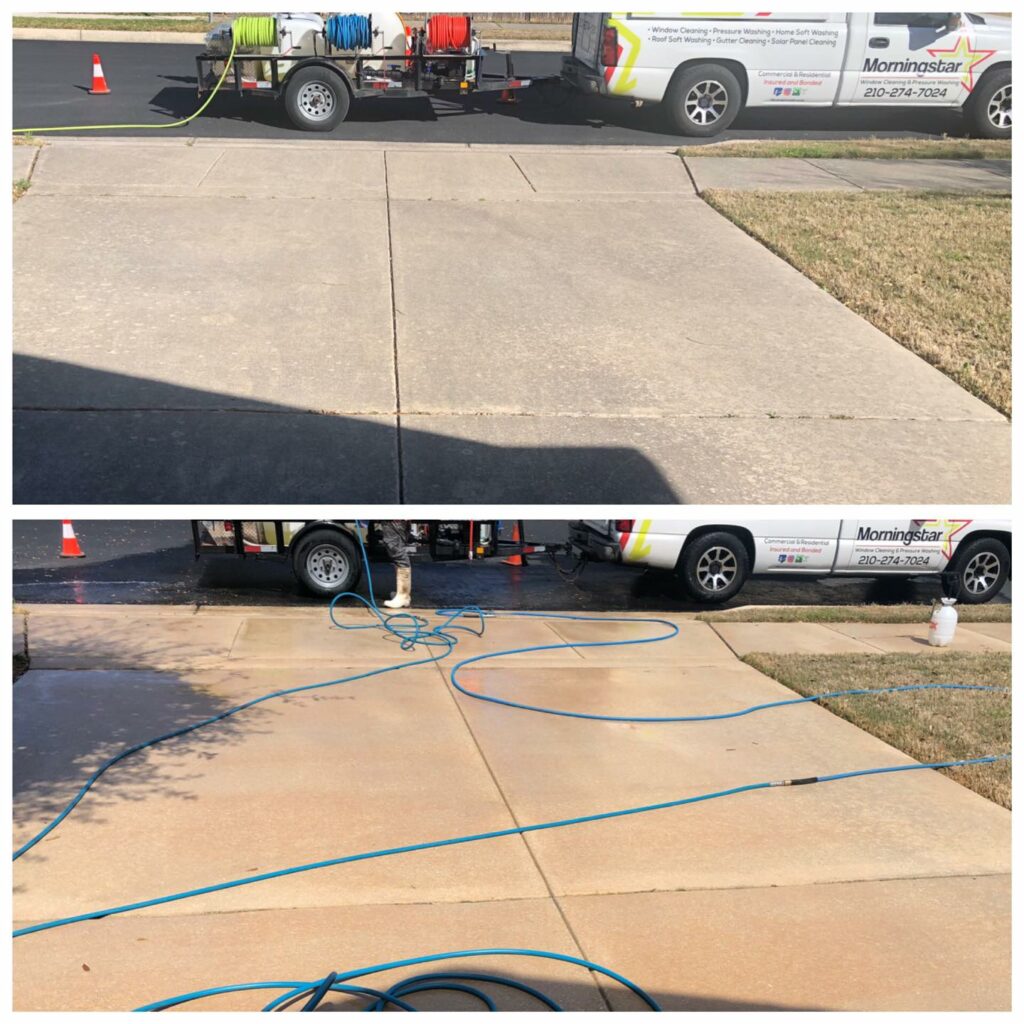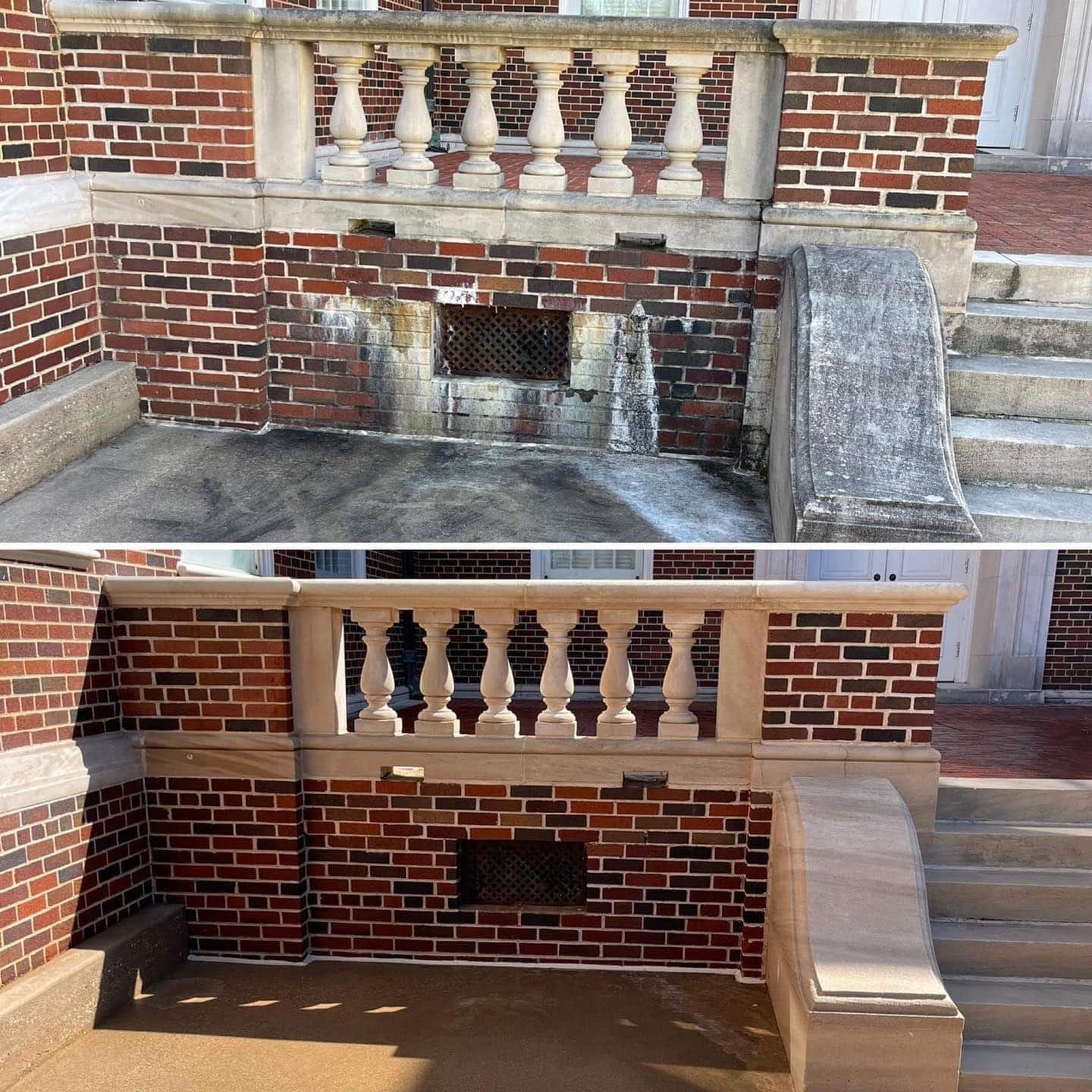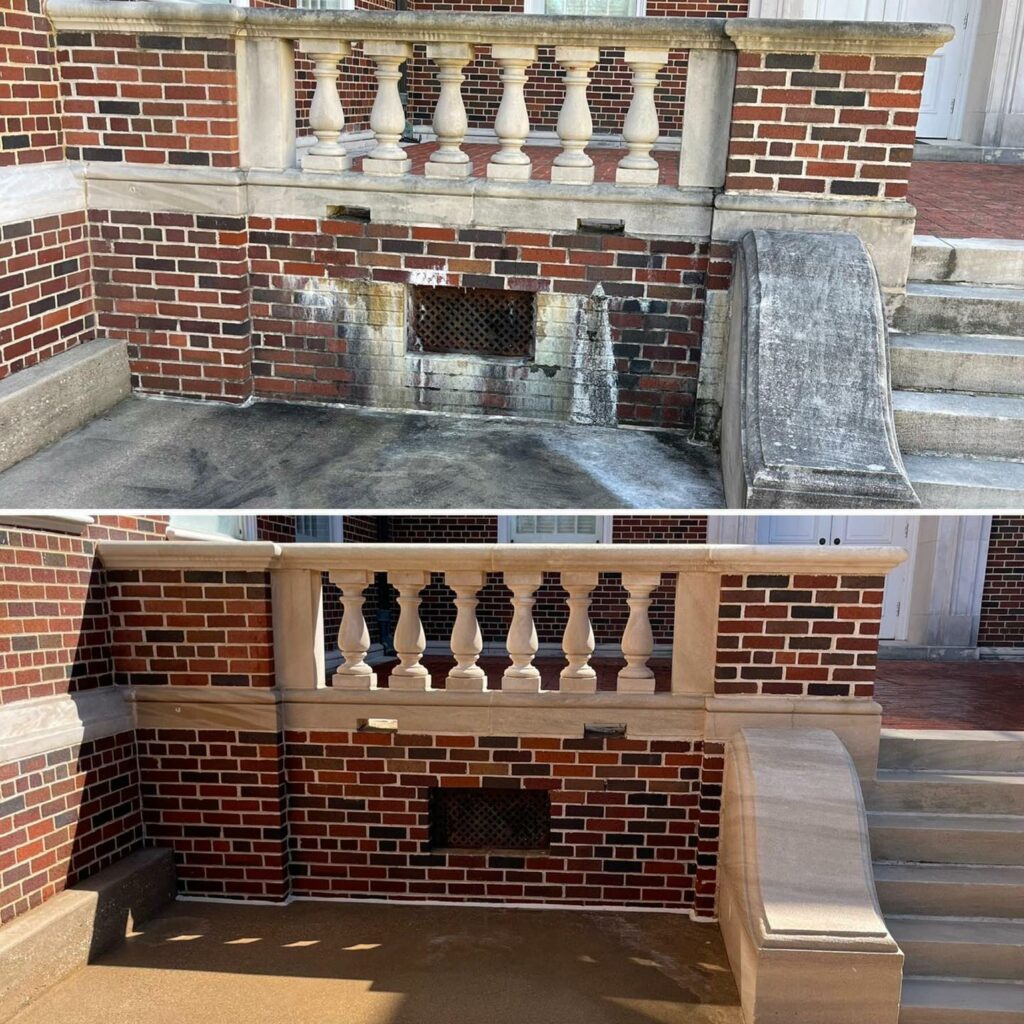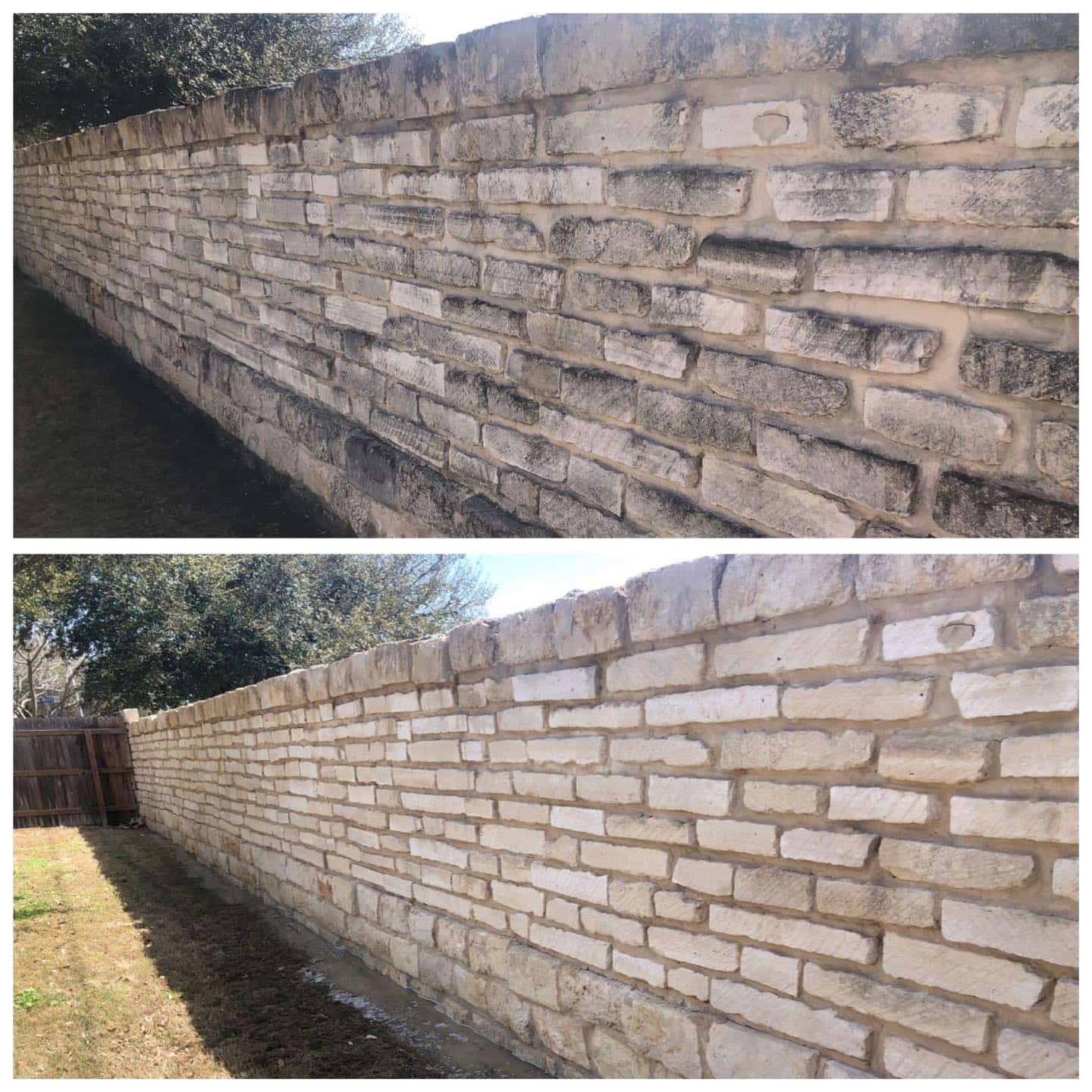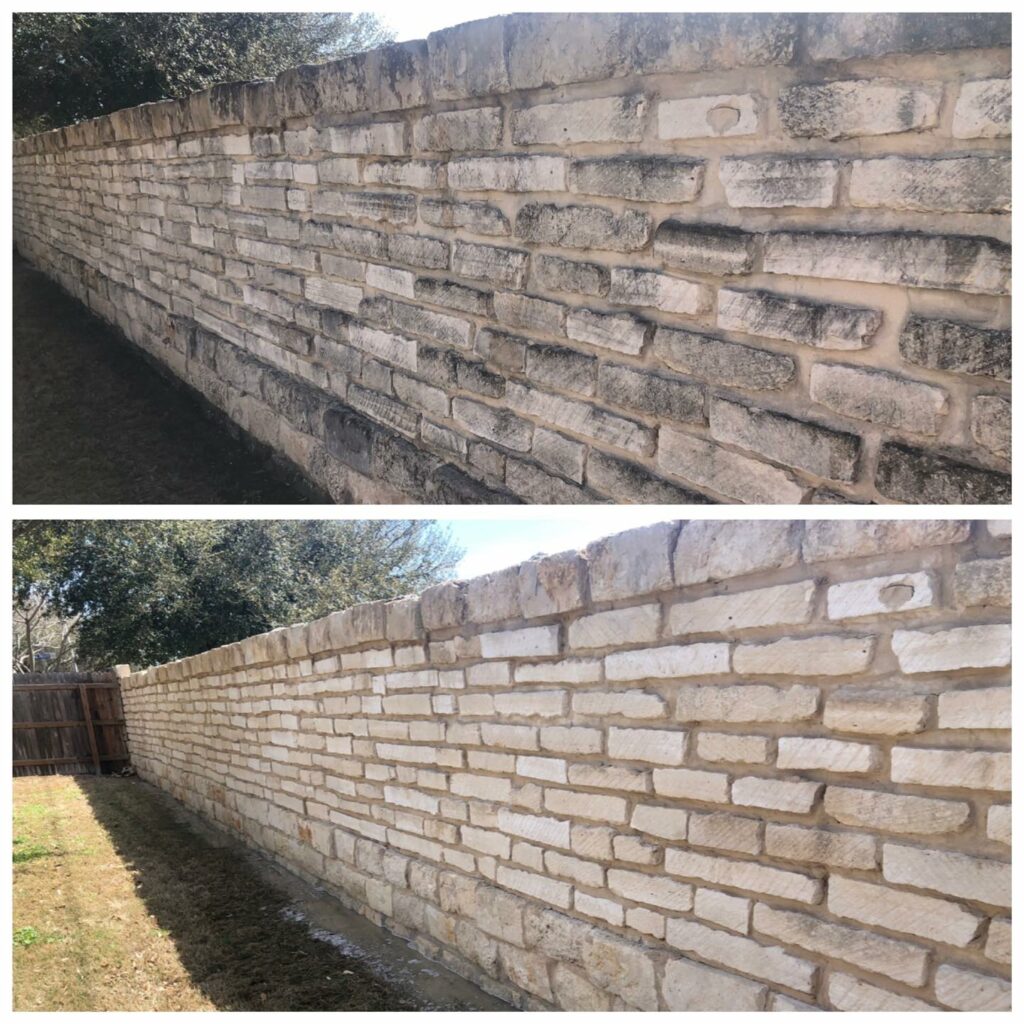 Top-Rated Pressure Washing in Garden Ridge
We are one of the cleaning companies that performs the best pressure washing in Garden Ridge, TX region. Our clients count on us for every one of their pressure cleaning needs because they trust our dependability. Our team can perform a variety of cleaning tasks for you, including pressure washing and roof cleaning. We have experience providing a variety of cleaning services to clients in the residential markets. Morningstar Exterior Pros works hard to provide outstanding outcomes and knowledgeable customer services in order to keep exceeding our clients' standards and keep them as customers for all of their cleaning needs.
Searching for Garden Ridge Pressure Washing Near Me?
The removal of deposited dirt, grime, and other growths from surfaces like concrete, siding, wood, and asphalt found on homes and buildings is accomplished with the pressure washing technique. It uses a high-water spray and a cleaning chemical. The fact that pressure washing may be used on surfaces other than only the exterior of your building is its best feature. To restore the appearance of surfaces, you can also have sidewalk washing, driveway cleaning, and concrete washing done. We take additional care when cleaning up after our treatments to ensure the cleanliness of your home. Because of their understanding of a range of surfaces and materials, our team will pick the ideal tools for your home in order to maintain its structural performance and aesthetic appeal.
Expert Pressure Washing Services Garden Ridge Residents Trust
When you hire experts to pressure clean your home or place of business, you will enjoy a number of advantages. By keeping up with the exterior of your home, you might be able to put off the need for any maintenance or repairs brought on by deterioration carried on by dirt or other factors. It also makes your whole house look better from the outside, which may be important if you plan to sell. Surfaces can last longer since regular cleanings increase their lifespan.
With a population of 4,054, Garden Ridge is a town in Comal County that lies 4 miles southwest of San Antonio. This wealthy city has a total size of 7.3 square miles and is a portion of the San Antonio Metropolitan Statistical Area. Within a mile of the area, citizens have access to eateries and bars, parks, a library, and one gym. In addition, various amenities are easily accessible by taking a short trip outside the city limits. The San Antonio Metropolitan region, where there are several entertainment, dining, and activity alternatives for everyone, is only four short miles away. Amusement parks, animal exhibitions, restaurants, shops, and more may be found in nearby San Antonio.
We want to earn your business and turn you into a long-term customer. 
We hired Morningstar to clean the windows at our new home for the first time after construction. (Note: we have windows that are 24 feet high and oversized) Morningstar had no problems cleaning our windows! The employees are very professional, extremely knowledgeable and our windows look absolutely amazing! We would highly recommend Morningstar and will be using them again!!!!!
Tammy Thompson
Google Review
We have a 2-story home with a large Florida room enclosed in glass, and two sets of French doors leading from the living room to the Florida room. Not easy to clean! We had all of our windows cleaned by Morningstar Window Cleaning yesterday. Brendan and Thomas did an excellent job. Our windows sparkle! We will definitely use them for our window cleaning in the future.
Shari Underwood
Facebook Review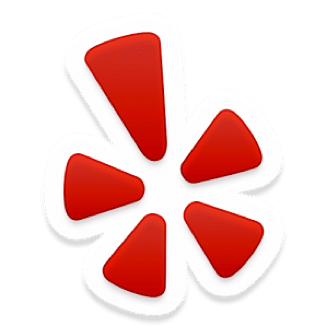 These gentlemen cleaned the outside of my house and my outdoor hardscape with care and competency and at such a reasonable price. I would absolutely hire them again and will recommend them to all my friends.
Call Today for Pressure Washing in Garden Ridge, TX!
Trust is a main and necessary part of our business. You can feel confident inviting each member of our pressure washing crews onto your property since they are all trustworthy people. Our top priority is providing top-tier customer service, and we've made it a point to teach this to all of our staff members. Our experts will provide you with excellent pressure washing services in Garden Ridge, TX services whether you own a little one-story home or a large complex with several buildings.
Instead of finding results for "Garden Ridge, TX pressure washing near me," residents should contact Morningstar Exterior Pros. As a highly rated local pressure cleaning company, we have employees available to answer any inquiries you might have or schedule a time to give you a quote for your future cleaning project.