Local. Family Owned. Trusted.
Pressure Washing Alamo Heights TX
Top-Rated Pressure Washing in Alamo Heights
Morningstar Exterior Pros is one of the cleaning businesses that performs pressure washing the best in the region. Because they have faith in our dependability, our clients depend on us for all of their pressure washing needs. For you, our crew can handle a range of cleaning chores, such as pressure washing, concrete washing, and driveway cleaning. We have expertise working with clients in the residential markets to provide a range of pressure washing in Alamo Heights, TX services. In order to continue exceeding our customers' expectations and keep them as clients for all of their cleaning needs, Morningstar Exterior Pros works hard to deliver exceptional results and skilled customer services.
Searching for Alamo Heights Pressure Washing Near Me?
In order to remove accrued dirt, grime, and other growths off surfaces like concrete, siding, wood, and asphalt found on homes and buildings, pressure washing is a technique that is performed. Both a cleaning chemical and an increased spray are used. The fact that pressure washing can be used on surfaces besides just your building's walls is its best feature. To improve the appearance of surfaces, you can also have fences, decks, and pavement washed. We clean up our treatments with extreme care to ensure the safety of your home. Our team has worked with a range of surfaces and materials before, so they will pick the right tools for your home to maintain the integrity of the structure and aesthetic appeal.
Expert Pressure Washing Services Alamo Heights Residents Trust
Hiring specialists to pressure clean your home or place of business has a number of advantages. You might be able to delay the need for any upkeep or repairs due to deterioration produced by dirt or other factors by taking care of the exterior of your property. Additionally, it raises your home's curb appeal, which may be important if you plan to sell. Because regular cleanings increase the lifespan of surfaces, they will last longer.
About 4.5 miles north of San Antonio's downtown is where the city of Alamo Heights' center is situated. Alamo Heights is bordered by the municipalities of Terrell Hills and Olmos Park and is encircled by San Antonio, the seventh-largest metropolitan region in the United States. Colorful shops, posh restaurants, and family-friendly activities like the McNay Art Museum may be found in Alamo Heights. The McNay Art Museum, the first modern art museum in Texas, offers visitors and locals who enjoy art access to more than 20 acres of artworks by contemporary masters. Numerous parkland, trails, golf courses, and other recreational facilities are available for those who prefer outdoor or leisure activities.
We want to earn your business and turn you into a long-term customer. 
We hired Morningstar to clean the windows at our new home for the first time after construction. (Note: we have windows that are 24 feet high and oversized) Morningstar had no problems cleaning our windows! The employees are very professional, extremely knowledgeable and our windows look absolutely amazing! We would highly recommend Morningstar and will be using them again!!!!!
Tammy Thompson
Google Review
We have a 2-story home with a large Florida room enclosed in glass, and two sets of French doors leading from the living room to the Florida room. Not easy to clean! We had all of our windows cleaned by Morningstar Window Cleaning yesterday. Brendan and Thomas did an excellent job. Our windows sparkle! We will definitely use them for our window cleaning in the future.
Shari Underwood
Facebook Review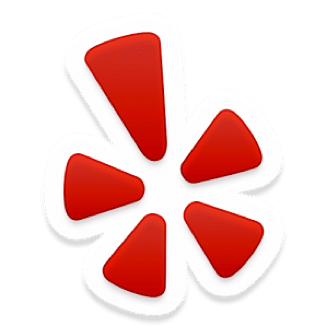 These gentlemen cleaned the outside of my house and my outdoor hardscape with care and competency and at such a reasonable price. I would absolutely hire them again and will recommend them to all my friends.
Call Today for Pressure Washing in Alamo Heights, TX!
In our business, trust is essential. You can trust each member of our pressure cleaning crews to enter your property as they are all trustworthy people. We put the requirements of the customer first since providing excellent customer service is our top priority, and we've taught this to all of our staff members. Whether you own a little one-story home or a sizable complex with several buildings, our experts will provide you with top-notch pressure washing services in Alamo Heights, TX.
Instead of looking up "Alamo Heights, TX pressure washing near me" results, homeowners should contact Morningstar Exterior Pros. We have staff members ready to help with any inquiries you may have as one of the top pressure washing companies or to set up a time to give you a quote for your next cleaning project.