Local. Family Owned. Trusted.
Window Cleaning Terrell Hills, TX
Top Rated Terrell Hills Window Cleaning
Who do you turn to for the best and most affordable window cleaning Terrel Hills?
With so many options to choose from when searching for window cleaning near me Terrel Hills, it is easy to feel overwhelmed. Our team of trusted and highly-trained professionals provide the best Terrel Hills window cleaning. Morningstar Exterior Pros is proud to offer a variety of window cleaning services designed to fit your needs and your budget!
Our popular 5-day rain guarantee ensures your investment in window cleaning Terrel Hills. If your windows are dirty because of rain within 5 days of our services, we will rewash the windows free of charge!
Call Today For Pressure Washing Terrell Hills and House Washing
Your satisfaction is so important to us. At Morningstar, we treat your home like it was our own. That is why we offer highly specialized Terrell Hills pressure washing, signature house washing near me Terrell Hills, and professional roof cleaning.
Our years of experience have trained us to know that pressure washing and house washing must be customizable to be safe and effective. Our pressure washing services instantly remove staining, dirt, grime, mold, and mildew from your patios, walkways, decks, fences, brick, or concrete surfaces.
Morningstar's signature Terrell Hills house washing was designed not only to clean your home's exterior properly but also to keep your family and loved ones healthy and safe.
The contaminants that build up on the outside of your home or roof are not only visually unpleasing, but they can cause severe damage to your housing structure and pose health risks for those that live there. Our soft wash system and roof cleaner are guaranteed to clean and sanitize your home, while still being safe for you, your family, your pets, and your plants.
Searching for Roof Washing Near Me Terrell Hills?
Morningstar's exterior expertise in pressure washing near me Terrell Hills is unmatched. We offer a complete menu of services to save you time and money, and to protect your home.
Terrell Hills roof washing is a vital service to the integrity of your home that requires the expertise of our roof washing professionals. No matter what you are searching for in exterior home maintenance, Morningstar has the service for you. 
Call us today for the best roof washing near me Terrell Hills. We are happy to provide you with free estimates on all our services.
We want to earn your business and turn you into a long-term customer. 
We hired Morningstar to clean the windows at our new home for the first time after construction. (Note: we have windows that are 24 feet high and oversized) Morningstar had no problems cleaning our windows! The employees are very professional, extremely knowledgeable and our windows look absolutely amazing! We would highly recommend Morningstar and will be using them again!!!!!
Tammy Thompson
Google Review
We have a 2-story home with a large Florida room enclosed in glass, and two sets of French doors leading from the living room to the Florida room. Not easy to clean! We had all of our windows cleaned by Morningstar Window Cleaning yesterday. Brendan and Thomas did an excellent job. Our windows sparkle! We will definitely use them for our window cleaning in the future.
Shari Underwood
Facebook Review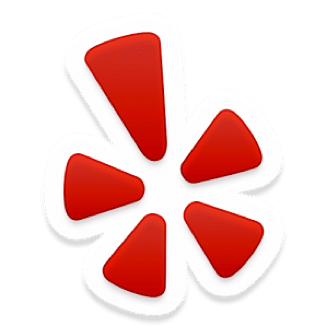 These gentlemen cleaned the outside of my house and my outdoor hardscape with care and competency and at such a reasonable price. I would absolutely hire them again and will recommend them to all my friends.
Pressure Washing in Terrel Hills
Done Right!
Our team of professionals works relentlessly with one goal in mind. That is to exceed your expectations and help transform your home or business to a breathtaking level.