Local. Family Owned. Trusted.
Window Cleaning Shavano Park, TX
Top-Rated Shavano Park Pressure Washing
Morningstar Exterior Pros is the leader in window cleaning Shavano Park. Our window cleaning services are the most comprehensive and affordable Shavano Park window cleaning has to offer.
If you have been looking for pressure washing services Shavano Park area, then Morningstar Exterior Pros LLC would like to introduce our Shavano Park pressure washing company to you. We are an experienced group of cleaning professionals and we offer superior services for pressure washing Shavano Park, TX, as well as Shavano Park window cleaning services, Shavano Park house washing services, and Shavano Park roof washing services, too.
Searching for Roof Washing Near Me Shavano Park?
From the top of your home to the tip of your driveway, you can count on our highly-trained cleaning crew to take care of all of your outdoor cleaning projects. We take great care in carefully and methodically performing roof washing Shavano Park services. Roofing materials are typically more delicate than other building supplies. We have the specialized training needed to ensure that our roof cleaner Shavano Park is used appropriately and that the right amount of pressure is used when cleaning the roof's surface.
Window cleaning Shavano Park, TX, area is another one of our dedicated services. We have the equipment and the supplies needed to clean your windows inside and outside. If a streak-free, smudge-free view is something that you are interested in for your home, then Morningstar's window cleaning near me Shavano Park is a perfect service for you.
Additionally, if you have been searching for pressure washing near me Shavano Park or house washing Shavano Park, then Morningstar Exterior Pros has the expertise that can take care of those exterior cleaning projects for you.
Call Today for Shavano Park House Washing and Roof Washing!
With three window cleaning packages to choose from and our famous 5-day rain guarantee, no one can beat Morningstar when searching for window cleaning near me Shavano Park. From interior to exterior window cleaning Shavano Park, our staff has got you covered.
Cleaning and inspecting the exterior surfaces of your home is the easiest way to make sure you are protecting your investment and your loved ones.
At Morningstar Exterior Pros, we know how much your home and your family mean to you. That is why we treat all of our customers like family and offer a complete menu of exterior cleaning services. We specialize in Shavano Park roof washing, pressure washing, Shavano Park house washing, solar panel cleaning, gutter cleaning, and window cleaning Shavano Park.
Morningstar's house washing, roof cleaning, and pressure washing services are tailored to meet the specific needs of your home. We customize our signature services to efficiently and safely clean all of the exterior surfaces of your home, no matter the material. Our Shavano Park pressure washing services can instantly revitalize and restore your patio, driveway, walkway, deck, or fence.
We want to earn your business and turn you into a long-term customer. 
We hired Morningstar to clean the windows at our new home for the first time after construction. (Note: we have windows that are 24 feet high and oversized) Morningstar had no problems cleaning our windows! The employees are very professional, extremely knowledgeable and our windows look absolutely amazing! We would highly recommend Morningstar and will be using them again!!!!!
Tammy Thompson
Google Review
We have a 2-story home with a large Florida room enclosed in glass, and two sets of French doors leading from the living room to the Florida room. Not easy to clean! We had all of our windows cleaned by Morningstar Window Cleaning yesterday. Brendan and Thomas did an excellent job. Our windows sparkle! We will definitely use them for our window cleaning in the future.
Shari Underwood
Facebook Review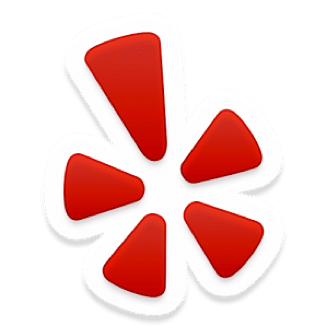 These gentlemen cleaned the outside of my house and my outdoor hardscape with care and competency and at such a reasonable price. I would absolutely hire them again and will recommend them to all my friends.
Window Cleaning and Pressure Washing in Shavano Park Done Right
If you need house washing near me Shavano Park or professional roof washing, you can rest assured that our signature soft wash system will sanitize and restore the exterior surfaces of your home while protecting your roofing materials and your home's integrity. Our home and roof cleaners are high performing and 100% biodegradable and non-hazardous. Morningstar's expert staff delivers the results you want while keeping your family, pets, and plants completely safe.
We know there are a lot of options when searching for pressure washing near me Shavano Park, but there is only one Morningstar. Our knowledgeable team has your best interest at heart. We want to keep you and your home safe, clean, happy, and healthy. For all of your exterior home cleaning and roof washing near me Shavano Park, trust the experts at Morningstar Exterior Pros. Call or visit us today for your free estimate! We can't wait to help you with window cleaning or any of our Shavano Park pressure washing services!